Phoenix Home Care and Hospice
Physical Therapist
Joplin, Missouri, United States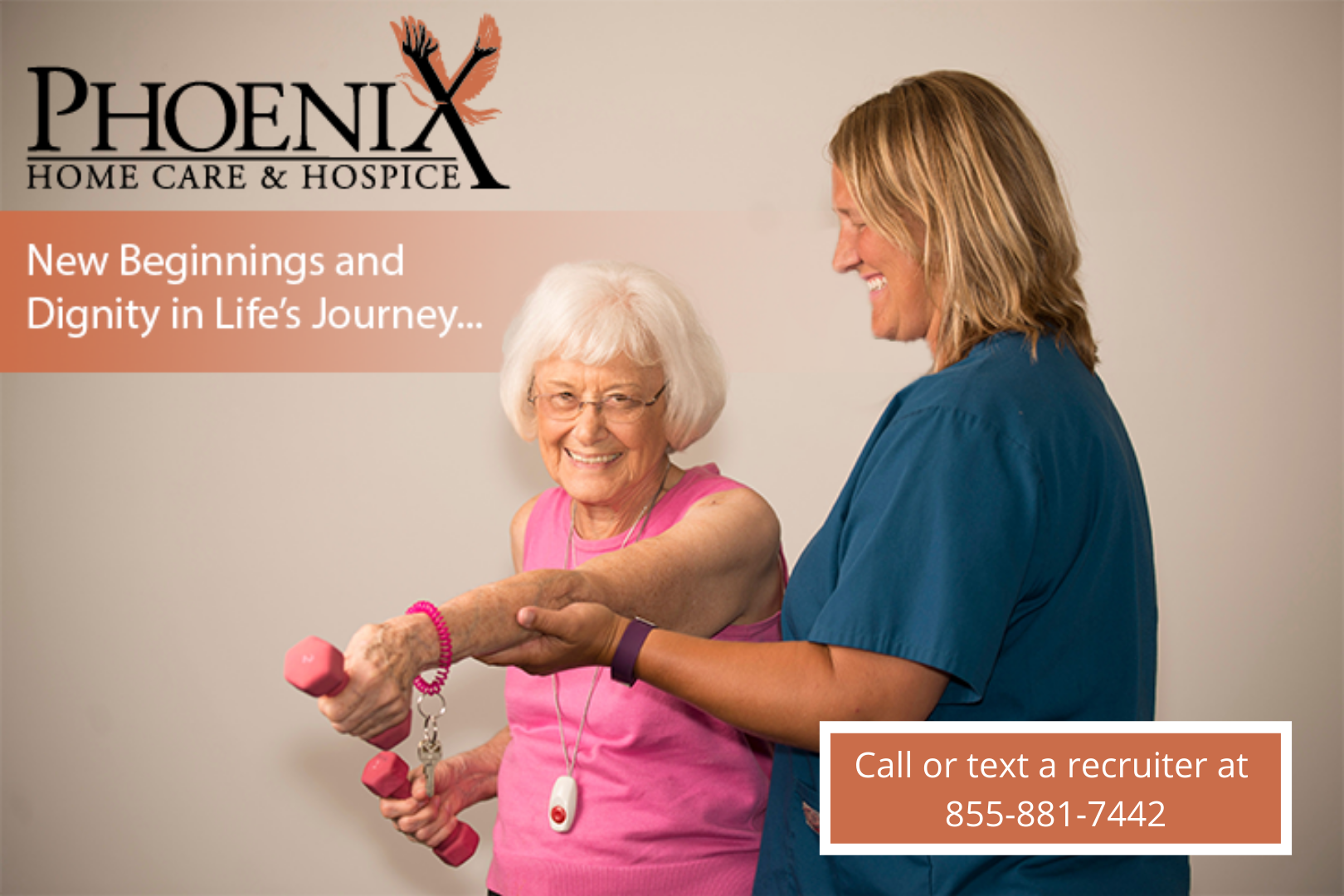 Seeking a Full Time Physical Therapist in the Joplin, MO area.
Our therapy team brings restoration to the day to day lives of our clients and delivers personalized care with dedication and compassion.
Pay Range: $75,000 - $90,000
Availability: Full Time: Days, Monday - Friday
Benefits
Multiple Major Medical Plans to Choose From (Medical, Dental & Vision)
Spousal Insurance
401k Options
Annual Stay Bonus for both Full-Time and Part-Time nurses
PTO
Paid Training on the job or in office
Internal Awards and Recognition Program
Responsibilities
Provides PT assigned services to patients in the home setting in accordance with Physician plan of care and under the supervision of a licensed PT.
Participates in communication and case conference activities to promote maximum continuity and quality of patient care services.
Exhibits sound judgement and technical skills necessary to perform assigned treatment and procedure according to established agency protocols.
Maintains compliance with the Agency Code of Ethics.
Demonstrates ongoing compliance with agency standards, policies, procedures, state and Federal regulations, state practice acts for licenses personnel, payer requirements.
Practices safety, environmental, and/or infection control measures.
Performs miscellaneous job-related duties as assigned by Supervisor.
Requirements
Active license in the state of MO required
Home Health experience preferred, not required
Competitive pay
Multi-disciplinary collaboration for patient care
We're taking the journey with you, creating a New Beginning!
Choose Phoenix, Apply today!
Our mission is to offer New Beginnings and meaningful opportunities to our caregivers and clinicians while providing home care services to our clients built on innovation, skill, and Christ-like values of compassion, honesty, and patience.
At Phoenix Home Care and Hospice, we are committed to fostering a culture of equity, diversity, and inclusion in everything we do. We believe that everyone, regardless of their background or identity, deserves respect, equal opportunities, and compassionate care. Our commitment to equity and inclusion is rooted in our core values of innovation, compassion, and patience.
Subscribe
Fill the form based on your preferences and be notified when there is a new posting.
Subscribe
Fill the form based on your preferences and be notified when there is a new posting.